Visiting Clergy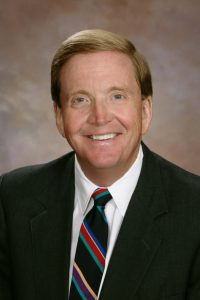 Dr. Fred W. Andrea III retired in 2018 after a twenty-five year tenure as Senior Pastor of the First Baptist Church of Aiken, South Carolina. He is serving as Pastor of Clinton United Methodist Church in Salley, South Carolina.
A native of Greenville, he was reared in upstate South Carolina. He was graduated from Spartanburg High School, Clemson University, and
The Southern Baptist Theological Seminary – from which he received the Master of Divinity and Doctor of Philosophy degrees. Dr. Andrea has served previously as pastor of the Rock Creek Baptist Church in Westport, Indiana, the Augusta Heights Baptist Church in Greenville, South Carolina, and the First Baptist Church of Savannah, Georgia. In addition to his congregational duties, he has taught seminary courses in pastoral ministries.  Active in community and civic groups, Dr. Andrea is a recipient of the Order of the Palmetto.